Simply Technology can help move your business forward.
File Sync Share
Your business needs File Sync and Share (FSS) tools to collaborate and access documents remotely. However, most FSS tools aren't built for business. Unlike traditional FSS, Autotask Workplace (AWP) is purpose built for business, up to IT standards and most important of all, secure!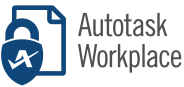 Cloud Backups
Cloud backup or backup-as-a service is a method of offsite data storage in which files, folders, or the entire contents of a hard drive are regularly backed up on a remote server or computer with a network connection. The purpose behind cloud backup – from the risk of loss associated with fire, theft, hacking, or any other kind of technological disasters.
Convenience

Compliance

Ease of Recovery

Ease of Access

Affordability
Cloud PBX
Cloud PBX gives you access to PBX capabilities without the need for complicated and expensive equipment. Cloud PBX is a kind of hosted PBX or virtual PBX, meaning that all of the routing services are performed by your VoIP provider, rather than by an employee managing a PBX system in your office.
How does it work?
All cloud technologies are dependent on the Internet. A cloud PBX works by connecting to your IP, or Internet phone, for its internet connection. So, you must have a VoIP or other IP system in place in your office in order to use a cloud PBX. Many VoIP service providers, like the following, will include their PBX options at little or no extra charge:
Why the cloud?
Quick and convenient access to data

Break free of the endless upgrade cycle

Security and stability

Predictable service fees

Attuned to Smartphones and Tablet PCs
Fax to Email
The reliance on email and faxing for business to business correspondence has driven explosive growth in the daily number of documents companies are handling. Being competitive means getting time-sensitive, mission-critical information into the hands of customers, suppliers, partners and employees quickly and easily. Integration is an essential requirement in virtually every IT strategy. Many companies today are leveraging their existing investments in email applications like Microsoft Outlook as combining email/fax functionality offers the ability to streamline business processes while reducing costs.
Let's Talk
Learn how Simply Technology can help you maximize the value of your business.